Our Firm
The Maputo Intermodal Container Depot (MICD) was formed as a joint venture between globally DP World, and Grindrod, in 2011, in the Port of Maputo. The port has excellent land connections to Southern Africa, Swaziland and Zimbabwe in particular and sea connections with Far East, Middle East and Europe through more major shipping lines calling on a regular basis. The destinations offered on these routes mean that exports from Maputo can connect to anywhere in the world. Low vessel waiting time and quick vessel turnaround time makes Maputo an attractive option for main line vessel calls. Located on Africa's South Eastern coast, MICD location in the Port of Maputo is a gateway to Southern Africa's vast economic hinterland. The port plays a major role in linking regional production, mining and commercial hubs to the markets of South East Asia. MICD has the concession to handle and store containers for the packing and un-packing of cargoes. This concession has been granted until 2043. Its position in the Port of Maputo is strategic between industrial areas of Southern Africa and major economic and industrialized regions of Eastern and Southern Asia. As a locally based and community minded company, we recognize and accept that our greatest assets are our employees. How they interact and deliver services to our customers is the most critical aspect affecting the sustainable growth of our company. We take our values very seriously using them as a platform for developing the right culture within our business, endeavoring to attract and retain honest, safe and reliable employees.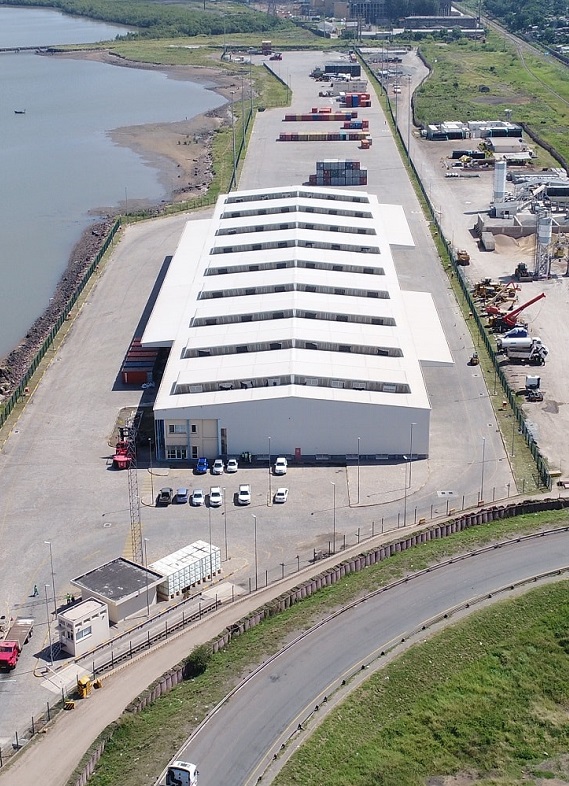 Vision
Sustainable value through global growth, service and excellence.

Purpose
A global approach to a local business environment where excellence, innovation and profitability drive our core business philosophy of exceptional customer service.
Values
Safety
Customer Satisfaction
Professionalism
Strong Work Ethic
Dependability and Responsibility
Motivated to Grow & Learn
Pride in Workmanship
Commitment
We are constantly reviewing our processes and procedures to ensure we develop and maintain a position as an 'employer of choice'.
MICD has a highly dedicated and skilled staff complement that performs well above our customers' requirements and exceeds all expectations.
Container tracking and accuracy of movements are ensured by the tracker system developed by Grindrod Intermodal;
Tracking of goods are done on the CMS System, developed by Grindrod, utilizing RF scanners and bar coding;
All weighbridges  and container scales are calibrated and certificated annually by an accredited metrology company as well as checked on a quaterly basis for accuracy;
MICD also has certified weights to check the integrity of load cells on a weekly basis.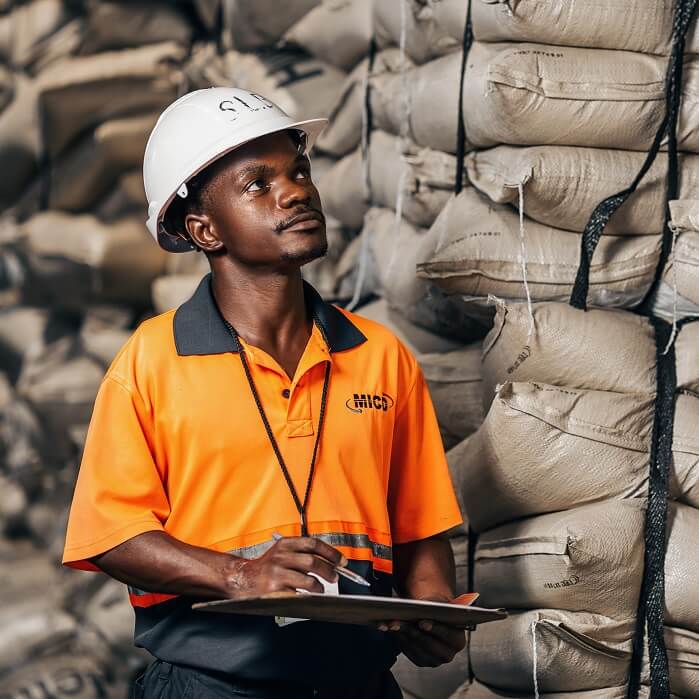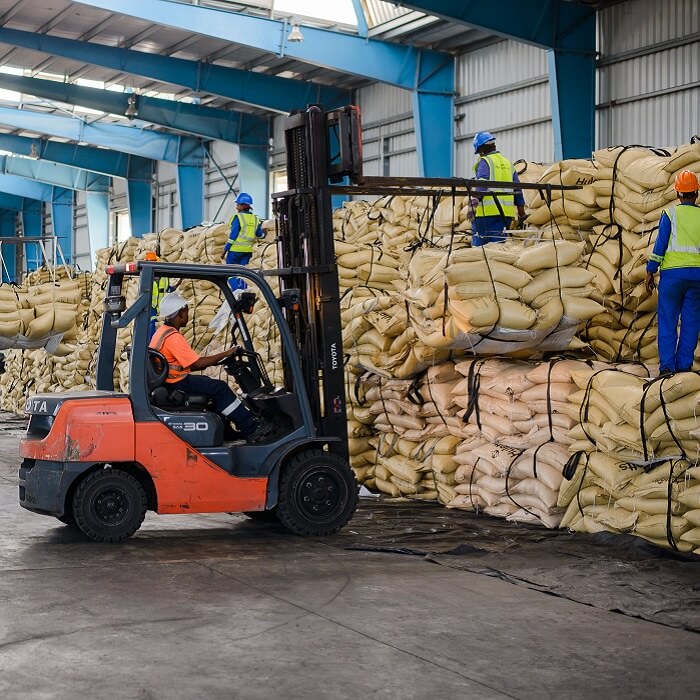 Safety Mission Statement
All Maputo Intermodal Container Depot employees working on the Maputo site are important. They are important to this company and to their families.
Every individual has the right to a Safe and Healthy working place and the right to return from work every day healthy and without injury.
This is the common goal to which Maputo Intermodal Container Depot is committed and believe that it can only be achieved by a dedicated, joint effort by all involved.
As an Employer, Maputo Intermodal Container Depot undertake to provide a safe working environment and appropriate tools. Maputo Intermodal Container Depot also acknowledge that Health and Safety takes precedence over programme and cost. The consequence of injuries is financial loss to both the individual and the Company.
As Maputo Intermodal Container Depot Employees, we undertake to act and work in a safe manner at all times.
As an individual everyone has the right and obligation to stop and correct an unsafe act or situation
Health and Safety Policy
The Policy of Maputo Intermodal Container Depot attaches the greatest importance to the prevention of any form of loss, in particular to the Health and Safety of all Maputo Intermodal Container Depot employees as far as is reasonably practicable.
Maputo Intermodal Container Depot Management considers no area of it's operation or administration as being of greater importance than "The Loss Incident" prevention.
Maputo Intermodal Container Depot therefore considers that each of it's managers, supervisors or employees are responsible for Health and Safety within their respective areas.
The Occupational Health and Safety Act of will be regarded as the minimum rules for the workplace.
The attitude and co-operation of each Maputo Intermodal Container Depot employee shall ensure that the Health and Safety conditions are achieved and losses minimized.
The Maputo Intermodal Container Depot staff/line management openly commit themselves to active participation in the implementation of this Health and Safety Policy.
MICD Shareholders
DP World is the largest marine terminal operators in the world;
Grindrod, listed on the JSE Securities Exchange is based in South Africa in 25 countries worldwide. The 4 divisions – Freight Services, Shipping, Trading and Financial services – provide operating and marketing synergies locally and.